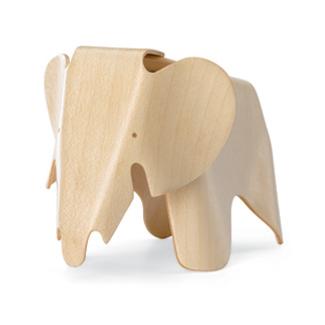 The promised rain has begun. So, that is why its so green? The desert actually gets rain. They are promising high winds tonight as well...So, what happened up until now? Well, we got going again--packed up quickly and left the Palomar (Kimpton) hotel and had breakfast at the Corner Bakery in Westwood. R. was inspired and said that it was hard to take breakfast anywhere...and he is right (unless it has grits or a liver sandwich attached to it like we had in South Carolina...but that is no Joy). However, the Corner Bakery indeed, has taken breakfast to another place redefining oatmeal at least for this small group. Inspired Oatmeal, may I sing your praises. Suffice it to say we had breakfast. Then, off to Ralphs, the grocery store, to buy cokes, tea and sandwiches for Christmas Lunch in our nice room at the Hermosa Beach Hotel. We will be staying the 24th and 25th there as it is close to baby Gloria, R's sister and it is within a block of a little surf town right on the strand. The rooms have little kitchens, nice bathrooms and they are right on the water. We stayed at the Hermosa Beach last year and loved it so much, we are going for round two.
After Ralphs, we took a drive to UCLA and spent the better part of an hour and a half, walking the campus. UCLA is absolutely beautiful as an institution with brick buildings that feel moorish/italianate/spanish with loggias and tiled roofs. It is a riot of terracotta with tan/cream trim and carvings. It is a simple open plan on a series of perfectly groomed quadrangles. The art building is modern with glass and wood details complete with a smaller Richard Serra plunked in front of it and a large sculpture garden to the side with many of the bronzes being figurative works. There were all these cleverly designed public spaces between walkways and steps that curved up and between the buildings feeling somehow like those tight italian streets that wind and miander between the buildings. There were film festivals and posted lecture series in the art and architecture and also the film buildings that seemed sound enlightening. It was truly inspiring for us to see as it really did not fit any of our expectations...and we all walked away thinking that maybe we would each like to go there. Maybe K?
Then over through the canyons to Malibu and PCH (Pacific Coast Highway, or Rt 1) to drive down to Santa Monica for a little window shopping and lunch. Of course we got a dose with two shopping maven teenagers one of whom could shop until she dropped. We partook of some vintage clothing stores, some sports and recreational store and I insisted on visiting Design Within Reach's little products store: DWR: Tools for Living Store:(Alexander Girard figures, Stanley thermos bottles and flasks, cool pens and paper, nice very seventies feeling speakers for your iPod (very Joe Columbo styling and colorways and the newest of cool thing, the Strida folding bike). It was a fun collection of things that I dont really want to own--it just makes me thrilled to know they exist on the same plane as all the rest of us as they are so happy making. R. had mentioned that the small designer chair models that DWR sells contributes an enormous amount of money to the bottom line of the Vitra Design Museum (maker/manufacturer of these things) which is inspiring as the Vitra is an asset to those who love high design. So, lots of shopping. Some mexican lunch at the Border Grill (pictures to come) with riotous illustrations on the walls and ceilings that lap over into the printed collateral and napkins. Fun. And the food was sensational...shredded cabbage on everything. The boys had the classic SoCal dish, fish tacos and the girls had different things (more cabbage, please).
We arrived at the Hermosa Beach Hotel and were given a slightly bigger room with a porch that opens to the Strand (the paved area right next to the beach...within a stones throw to the sand and surf. We took a short walk to the pier and laughed at the seagulls remarking that this is a place that is taking a hit as there were more than a few "going out of business" signs and many of the stores you would think would be open prior to Christmas were closed before 3pm on a seemingly (or should be) busy day abutting the day of presents. Huh.
Now the team naps as I talk aimlessly to you. We are going to continue a tradition I decided we would have. As R is half italian--we would try to at least eat fish on Christmas eve...and if I am close to a kitchen we would go full bore into at least the seven fishes. So, we are going out for fish tonight to everyone's delight. We are all beginning to get into the time change--so our energy levels should be higher as we go forward.
More later. Have a lovely evening with friends and family yourselves whether it be in snow or sunshine, mild or turbulent weather. Hug someone dear...as we all have so much to be thankful for..this is the gift we all can give to each other, our friendship and love.
Cheers!